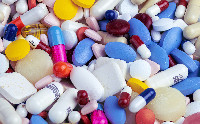 What do you think can combine such different specialties as doctor, chemist and biologist? It's very simple - it's such a specialty as a pharmacist. Have you ever wondered how you can earn a lot of money and get an interesting job without working as a doctor? This is an opportunity to become a pharmacist in Germany.
The profession of pharmacist in Germany is one of the most popular and well paid. In this area, only about 2% of the unemployed, which is a very good figure for Germany. Opportunities for young professionals in the field of pharmacy are much more diverse than in Ukraine and they are paid much better. People with German diplomas have the right to work as a pharmacist in Germany: pharmacist, chemist, biologist and doctor. Also in Germany there is an opportunity to recognise diplomas, which gives you the opportunity not to study at a German university.
Pharmacists in Germany work not only in pharmacies, but also in insurance companies, medical insurance companies, in state organizations for quality control of medicines, in various medical and pharmaceutical associations, in consulting firms, in special certification commissions, in marketing and sales departments. pharmaceutical companies, as well as in research departments of German pharmaceutical companies
There are about 500 large pharmaceutical companies in Germany, and Germany ranks 3rd in the production and export of medicines in the world.
Thus, with the desire and the necessary qualifications, young pharmacists with degrees in pharmacy, medicine, chemistry and biology will always find a good job in Germany.