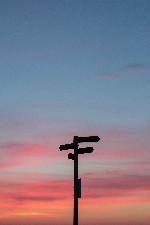 In Germany, at the moment there are 20404 specialties that a student can study at a German university. Therefore, as you understand, it is very difficult for an applicant, and especially a foreigner, to make his choice with such a variety. Therefore, in order not to do a mistake by the choice of the specialty that you would like to study at a German university, you should at least be familiar with the German education system and the needs of the German labor market.
It is very important not to make a mistake with the choice of specialty and educational institution in Germany, since it will be very difficult for you to find a job in Germany after graduating from university in an unpopular specialty.
In order to understand what specialty will be in demand on the German labor market in five to ten years, it is necessary to have a good understanding of the economic trends that are currently relevant in German society. With rapid digitization and computerization, which actively captured German society more than ten years ago and have already penetrated all its spheres, the German labor market has changed a lot and is constantly changing.
Therefore, if you are going to study in Germany, then you need to think very carefully about the specialty that you are going to study in order to be sure that after five years, which you will spend at a German university, this specialty will still be in demand on the German labor market.
The first economic trend that can be observed in Germany now is that the largest employer in Germany now is the engineering industry and this industry has a tendency to increase every hour. Now it is possible to say one thing with certainty that this industry will still need engineers in the field of mechanical engineering, technological engineers of production processes and IT specialists who would understand the processes of mechanical engineering for a long period of time. In addition, in this industry, engineers of other fields will also be in demand, who would not be able to be narrow specialists, but would be at the intersection of several engineering areas of knowledge and would see a possible solution to production problems beyond the limits of narrow specialization.
The second trend, which is actively gaining at the moment in the German economy, is to reduce the use of energy and other resources in order not to burden the planet's ecosystems. This trend is now actively represented in construction.
More and more, there is a need in the German domestic market for the construction of apartments that would not require large utility costs, but would use renewable energy sources. Therefore, civil engineers who understand these technologies and trends are now in great demand in the construction industry in Germany, and will be increasingly in demand in the future.
The next promising branch of the German economy, which will be actively developing in the near future, is healthcare. Europe's population is aging more and more. In the future, people in Europe will live longer and fewer children will be born, so the medical and pharmaceutical industries are now actively conducting research that would help people stay young longer and lead more active and productive lives into old age. Moreover, scientists are actively moving forward in their research in the direction of ridding humanity of incurable diseases. Thus, specialists in such areas as medicine, pharmaceuticals, biochemistry, biology, biophysics, health economics will be more and more in demand in the near future, since only they will be able to solve the difficult tasks set by European society.
Moreover, the process of digitalization has actively influenced the fact that new professions have emerged in the German economy, the existence of which no one had thought about before. In Germany, a range of specialties is gaining at the moment, which in one way or another would be related to online trading and online sales. The industry is growing faster than specialists can graduate from universities, so this is a good chance for those who have not yet decided on a suitable specialty.
In the German economy, there is now an increased need for specialists in the field of Internet security or IT-Security, as more and more often the websites of companies and their local computer networks are subjected to cyberattacks. As a result, the German economy is losing millions of euros. Therefore, the profession of an IT expert in the field of Internet security is ahead of all other specialties of the computer spectrum in Germany in demand.
Another important branch of the German economy, which is developing very actively now and will develop in the future, is the energy industry. If you are interested in the problems of the energy industry, then you should consider studying one of the following specialties: electrical engineering, energy engineering, industrial equipment manufacturing, engineering computer science, environmental protection engineering, production process technology. Representatives of the natural sciences can also find their place in this industry, namely in research, where there is also a severe shortage of personnel.