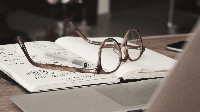 The concept of post-graduate study and doctoral study in Germany is combined into one concept "dt. Promotion". If you would like to receive a doctoral degree or PhD in Germany, you need to take into account the specifics of this type of study in Germany.
First, you must first decide about the topic of your future doctoral dissertation. Once you have decided about the topic, then you need to find a professor in Germany who has agreed to be your supervisor for writing your PhD thesis.
Second, you must agree with the professor. Searching for a professor can take a lot of time, because your research interests must coincide with the interests of the professor who could handle your doctoral dissertation. In order to find a professor who would agree to be your supervisor, you need to search the websites of German universities for professors whose scientific interests coincide with yours. After you find a few professors, you should write to them and present your topic to them. And, most likely, one of them will agree to become a supervisor for your doctoral dissertation, and perhaps offer you an interesting alternative option.
Thirdly, after you have agreed with the professor about supervision, you should contact the university where he works and find out about the conditions for admission to doctoral studies at this university. Some universities in Germany have entrance exams, some you can enter without entrance exams for doctoral studies.
Doctoral studies in Germany are mainly conducted in German, but there are specialties that allow studies in English and other languages.
Doctoral studies in Germany are usually free of charge and will last for 3 years for foreign students.