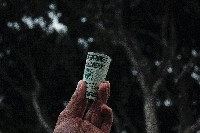 There are many scholarship programs in Austria that international students can apply for if they want to study for free in Austria.
The first of these opportunities is the scholarship program "Die Erasmus + Aktion Erasmus Mundus (EM)". This program is designed for those foreign students who already have a bachelor's degree and would like to continue their education for a master's degree in Austria. This program is divided into two scholarship programs:
Erasmus Mundus Joint Masters (EMJM)

Erasmus Mundus Design Measures (EMDM)
The Erasmus Mundus Joint Masters Scholarship Program offers the opportunity to obtain a master's degree from universities in three countries at the same time. Those. you get a diploma at an Austrian university and at universities in two other countries from 27 countries participating in this program. The amount of this scholarship ranges from 750 to 1400 euros per month.
The second scholarship program is Erasmus Mundus Design Measures. This program is not designed for individual students, but for universities that would like to receive funding for a specific scientific project.
If you want to know more about these scholarship programs, you can read more about them here. - Erasmus Mundus
In addition, the Austrian organization OEAD (Österreichische Austauschdienst) offers a wide range of scholarship programs for foreign students. This organization offers scholarships not only for students who want to study for a bachelor's or master's degree, but also for foreign doctoral students who would like to conduct research at universities in Austria.
A list of Austrian university scholarships for international students can be found here - OEAD
For international doctoral students who would like to study and conduct research in Austria, there is another interesting scholarship opportunity. Doctoral students can search for a suitable scholarship for themselves on a resource such as - EURAXESS AUSTRIA