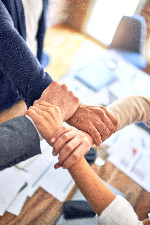 If we talk about business education and MBA in Switzerland, then it must be said that experts agree that if you are already deciding to invest in an MBA in Switzerland, then it is worth investing only in an MBA in a very famous business school. Since only a well-known and accredited business school in Switzerland provides a quality education that is valued, and has the necessary connections and opportunities that can give you the necessary start or continuation of your career.
There are only a few business schools in Switzerland that provide such a high quality and good MBA education.
The average tuition fee for these business schools is CHF 60,000.
If you are seriously considering an MBA (Master of Business Administration) in Switzerland and you are interested in a scholarship to a Swiss business school, or you are interested in the latest ranking of Swiss business schools, or other questions related to obtaining an MBA in Switzerland , then you can contact the Swiss Association of MBAs (Samba) to get the information you need.