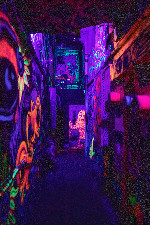 Until now, if you aspired to become a psychotherapist in Germany, you need to study longer than a psychiatrist.

The usual way of a psychotherapist in Germany looks like this. First you have to study medicine at the German University, then you need to take a two-year upgrade training course as a psychotherapist. Usually, this upgrade training course for a psychotherapist is not free. The tuition fee for this course is from 2,500 euros per course and more.
After successfully completing this upgrade psychotherapist training course, you must practice for another two years at a psychiatric hospital in Germany, and only then will you be able to work as a practicing psychotherapist.
In short, to become a psychotherapist in Germany, you need to study an average of nine years. But in Germany in 2019, appeared a hope that this way will be shortened and cheaper. In 2019, the German Minister of Health introduced a bill to create a separate specialisation "Psychotherapy", which could be studied at German universities for five years and it should be so completely free of charge. The law is currently under consideration in the German Bundestag and is likely to be passed..