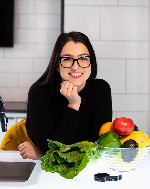 If you already have a bachelor's degree in food technology or nutrition and you would like to find a good job in Germany, you should note that the best opportunity for you to get a job in Germany is to first get a German master's degree. diploma in this field, and then on the basis of this diploma to get a decent job. роботу.
If you receive a German master's degree in nutrition, you will first receive a German qualification, secondly, a good study of German, especially in your profession, and after graduating from a German university you will receive an official year of job search when you can find a job in the field of nutrition or food technology without any problems.
One of the best master's programs in nutrition, food technology, is the program "Nutrition Sciences" (dt. Ernährungswissenschaften) at the University named after Justus-Liebig in Gießen. This master's program prepares nutrition consultants, experts who study people's eating habits, food industry technologists and specialists in applied nutrition. Studying in this program lasts 4 semesters and is conducted in German.
More information can be found here - Nutrition